Zutphen is one of the oldest towns in our country with a beautiful medieval centre, which is compact and easily walkable. View all options.
Going out with a group? Book a walking tour now.
This is the basis of all our activities and packages. Doing what we are good at: telling stories, letting you get a sense of the atmosphere of the town, of its past and present.
We will take you on about a 90 minutes walk in the old centre of Zutphen and show you the most historic places; the 1,700-year history displays fascinating highs and lows, architectural details, and human stories.
We also provide customised tours and we can tailor the route and stories to your interests, if desired.
For groups with a maximum of 12 people, we are happy to plan a town walk that suits your interests.
Call 06 – 23 14 69 82 or email us for the various options
Prices:
Walking tour per person € 5,–
Minimum group size: 6 people (if there are fewer people, you pay the starting rate of €35)
Maximum group size 12 people (If there are more people, more guides are used).
Tours with only 2 people are unfortunately not possible with us.
Kindly book your reservation at least 3 days in advance.
School Package in consultation:
For students €2.00 per person; chaperones pay nothing.
More possibilities:
We have more options to offer besides our standard Walking Tour.
Would you like to visit the Walburgiskerk and its 16th century Chained Library?
Or climb a Tower, or enjoy a well-deserved breather with a delicious snack or drink? Have a break, relax, and enjoy your wonderful day out that little bit more!
We have many options to offer you to make it an unforgettable day out in Zutphen!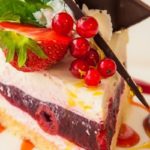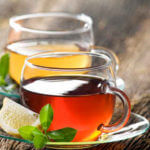 Experience our various packages:
Walking Tour: €5.00 per person
Museum Package: € 12.50 p.p. per person
*) We charge a one-off € 5.00 booking fee per reservation.